History
<! ========= Cool Timeline Free 2.2.3 =========>
SOLIDIS
New SME counters
Launch of two windows, "Restructured credits" and "Assistance to MSME and MFI" intended to mitigate the effects of the pandemic on SMEs.
Strengthening partnership with AGF
African Guarantee Fund (AGF) counter-guarantee increased to 12 billion Ariary
GPP-SME window
Signature of a GPP-Guichet Agricole agreement with a new MFI
GPP-SME window
Release of the 2nd tranche of the GPP-Guichet Agricole fund for an amount of US $ 1.5 million
GPP-SME window
Release of the entire endowment of $ 8 million for the GPP-Guichet PME fund
SGM partnership agreement
Signature of a partnership agreement with SG-Madagasikara within the framework of the Immobilière Guarantee (GCI)
Agreement with the Malagasy State
Signature of an agreement for the management of GPP Funds between SOLIDIS and the Malagasy State with funding from the World Bank for an additional envelope of US $ 8 million in favor of the Agricultural Window.
Launch of Maison & Tradition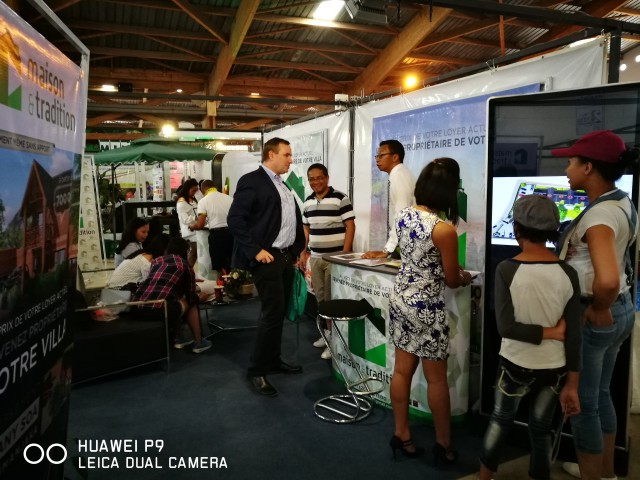 In partnership with SOLIDIS CAPITAL, the Maison & Tradition Company formalized its launch by presenting its first housing estate "AKANY SOA" of Imerimanjaka during the 2018 Home Show, comprising 19 terraced villas and inspired by the traditional residential style Malagasy, with monthly maturities of around 700,000 Ariary over 15 years.
Launch of the Guichet Agricole GPP via CASEF
Signature of a management agreement for a Fund for the launch of GPP GUICHET AGRICOLE via CASEF for a capital endowment of 4.5 million USD between SOLIDIS and the World Bank.